The work itself is a piece of evidence, to proof the activity of the organization "We Yellow Will Win".

Text on the work
"Unknown organization claims responsibility for tampering the graffit."
"So-called 'We Yellow Will Win' says tampering with France's 'Yellow Vest' graffiti on the base of Paris' Arc de Triomphe is for against other colors."



"We Yellow Will Win" was part of Gallery. Delivery: New Convenience | Berlin 2019.
TITLE
We Yellow Will Win
YEAR
2019
MATERIAL
Photo, aluminium, sponge, disposable gloves and mask
SIZE
19 x 15 x 4 cm
EDITION
5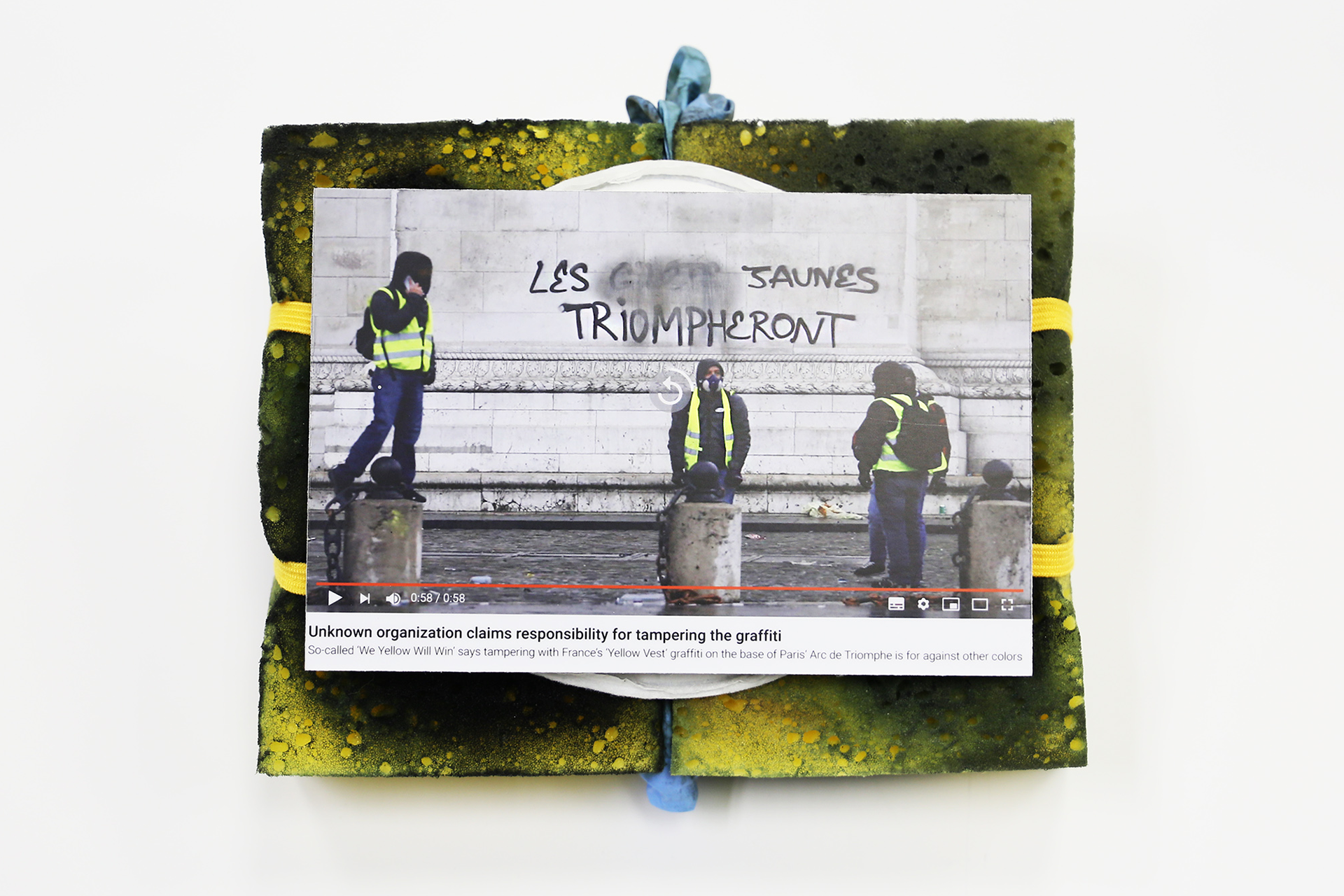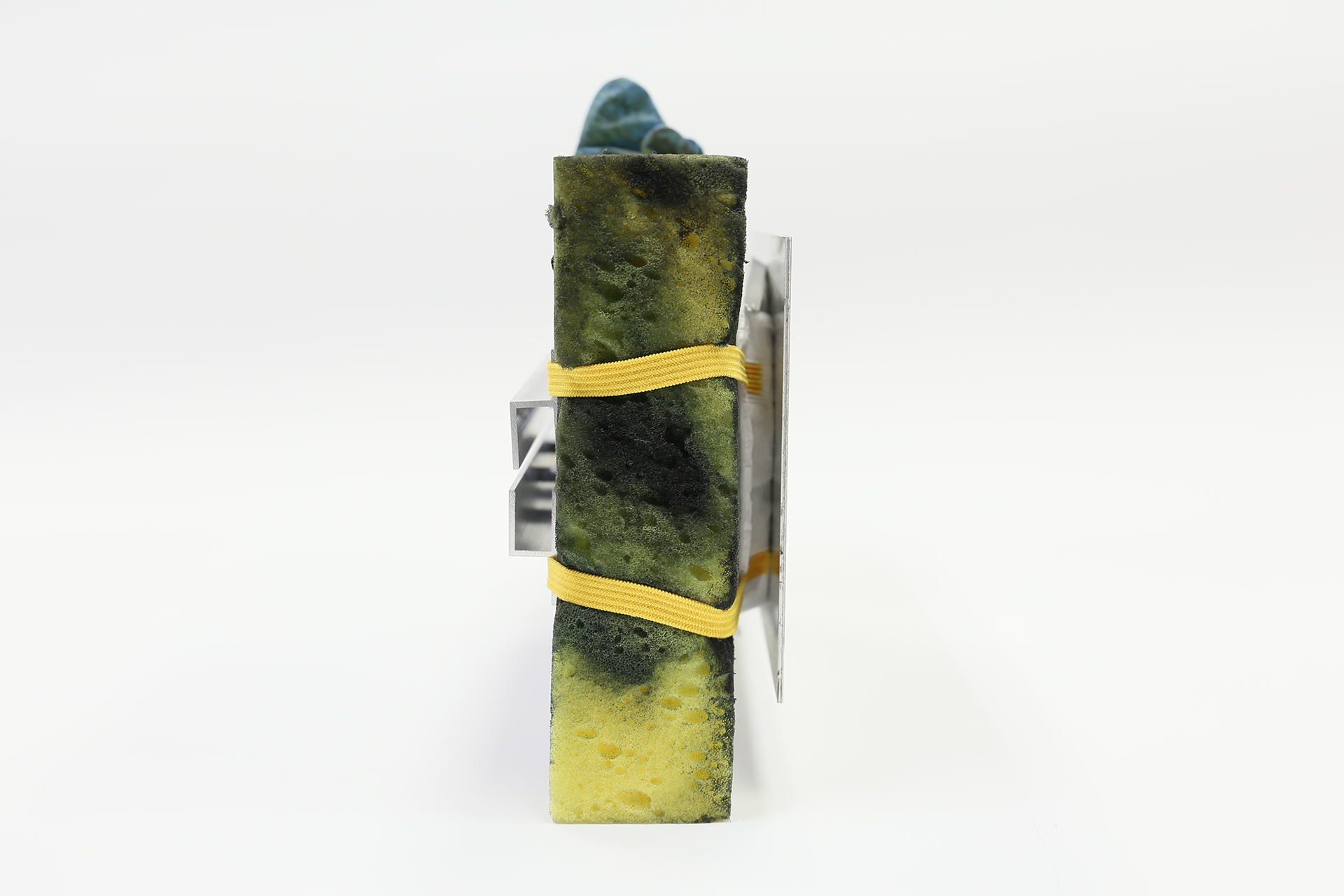 Photography by Andre Wunstorf