Arches of The Triumph
In "Arches of the Triumph," Jing He uses the architectural iconography of triumphal arches to create three speculative scenarios that critically examine the unpredictable forces of geopolitics. An animated "engine" presents a virtual map in which five existing arches—in Rome (Italy), New York. (U.S.), Paris (France), Pyongyang (North Korea) and Kunming (the artist's hometown in China)— migrate and shift along with the earth's tectonic movements to represent the convoluted mechanisms that produce historical events.

The engine then generates three future monuments that emerge from its rifts: in Pyongyang, Sihanoukville (Cambodia) and Kunming. These new iterations of triumphal arches—a typology rooted in patriarchy, contested narratives and violence—bring into stark relief the surprise turns, overlooked details and once-implausibilities that are often the key drivers of history.
Title
Arches of The Triumph (2021)
Material
Video, wood, plaster, plastic, foam
Technique
3d printing, casting, woodcraft
Size
#1: H120 x W120 x D102 cm
#2: H160 x W100 x D100 cm
#3: H140 x W100 x D45 cm
#4: H170 x W80 x D70cm
*Animation is collaborated with Shuran Ke


X is Not a Small Country - Unravelling the Post-Global Era, exhibition view at maat – Museum of Art, Architecture and Technology (Lisbon), 2021
︎︎︎© Courtesy of EDP Foundation. Photography by Bruno Lopes.
︎︎︎© Courtesy of EDP Foundation. Photography by Pedro Pina.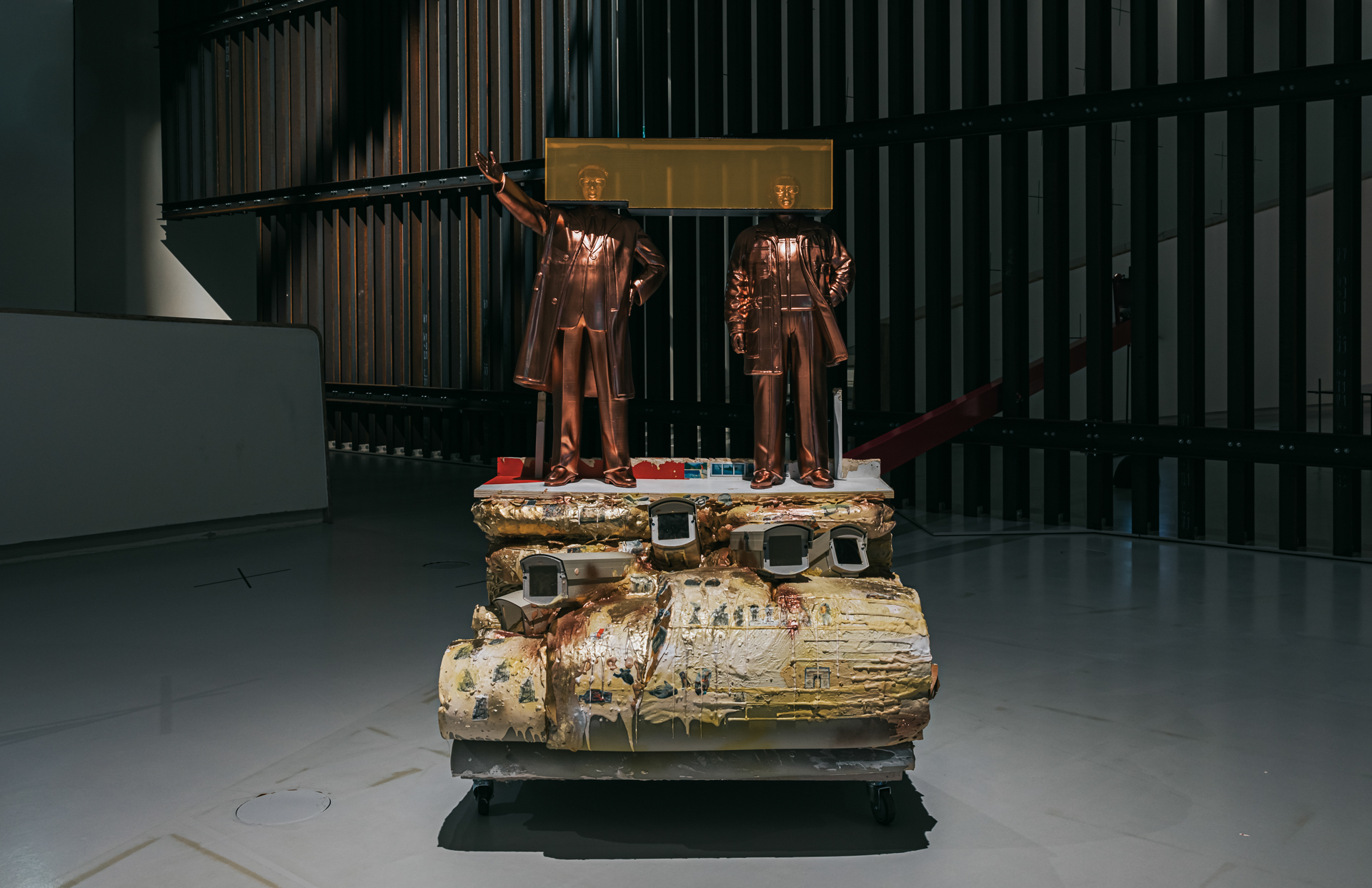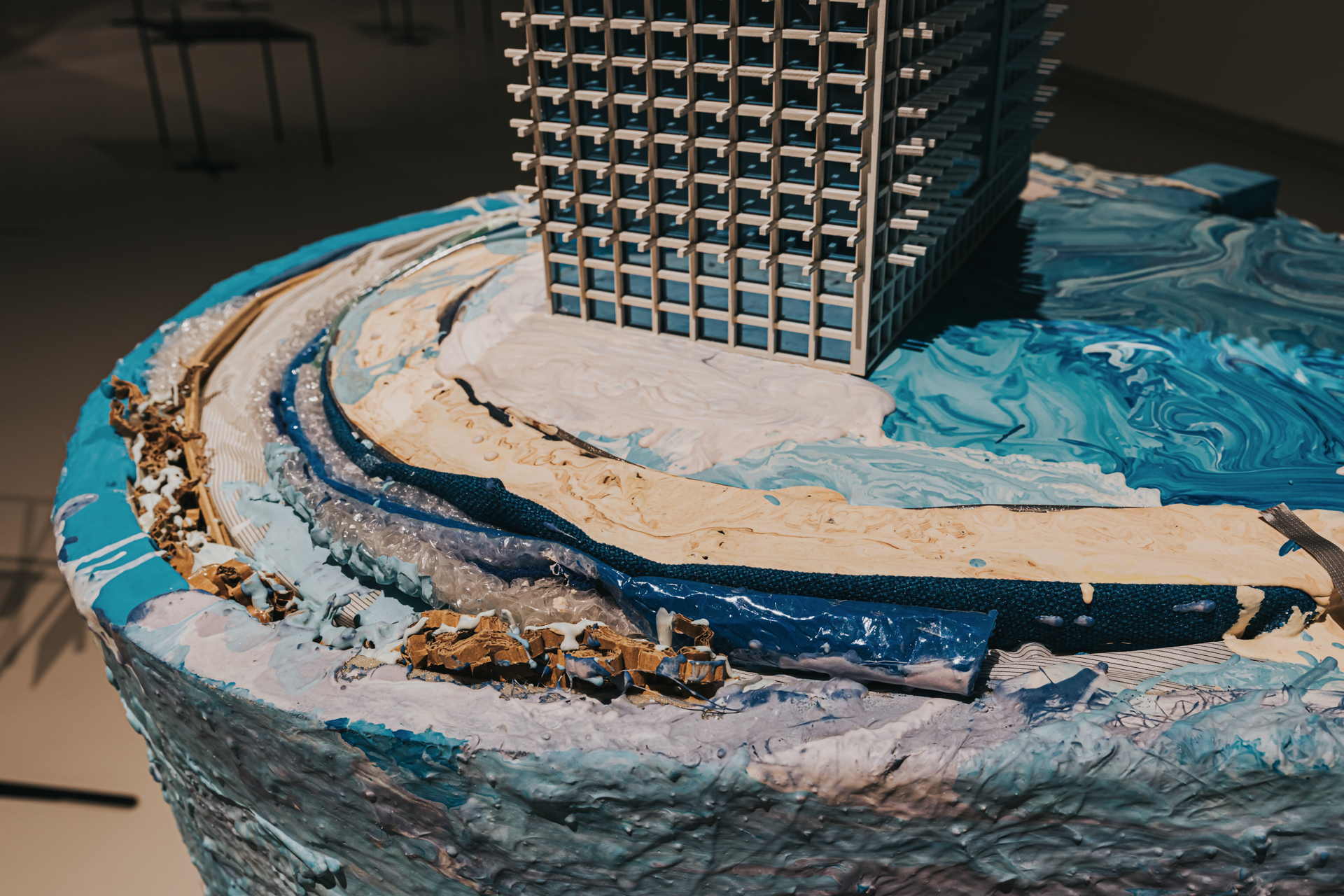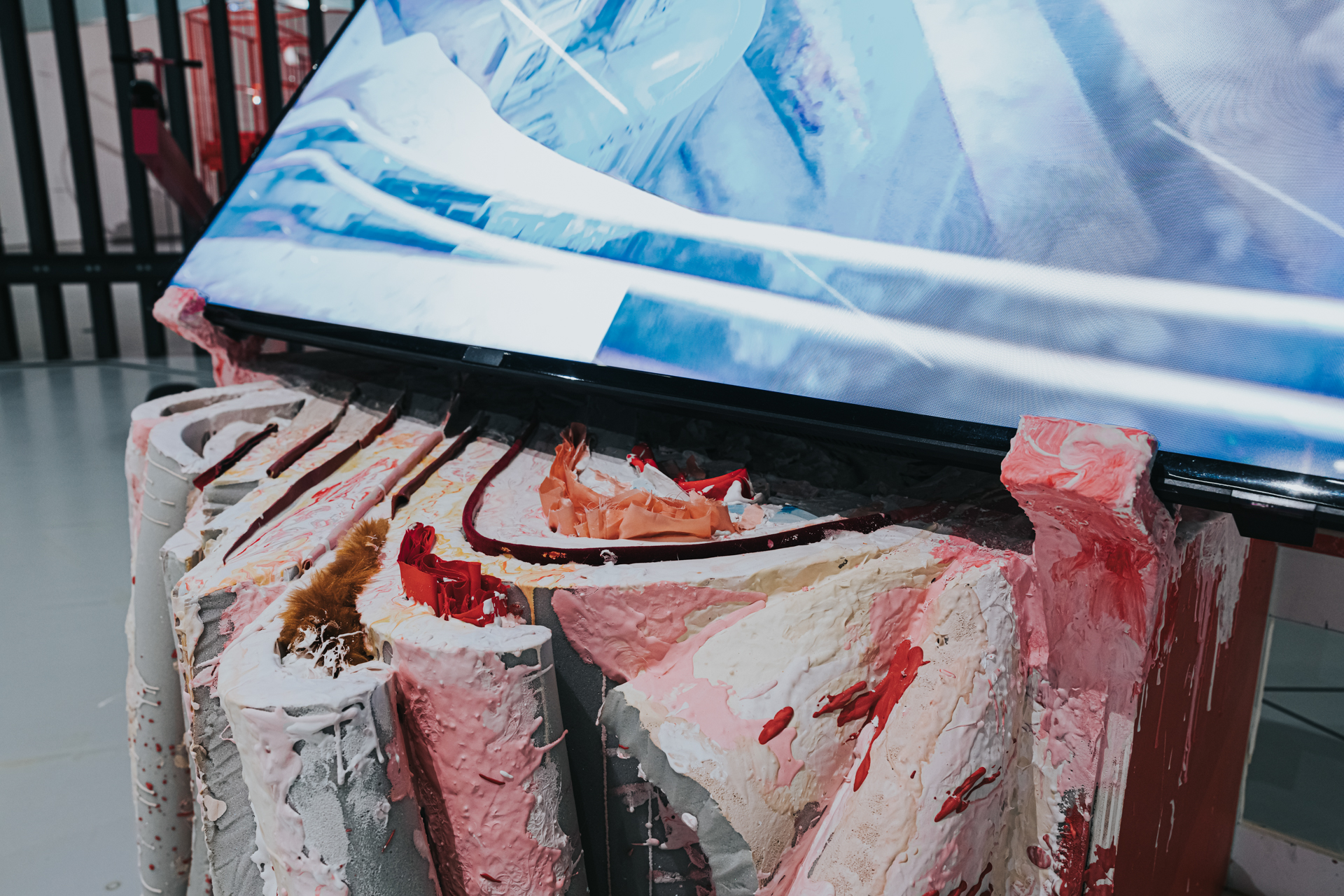 Arches of the Triumph 2021
Video, 2'07''
Animation is collaborated with Shuran Ke