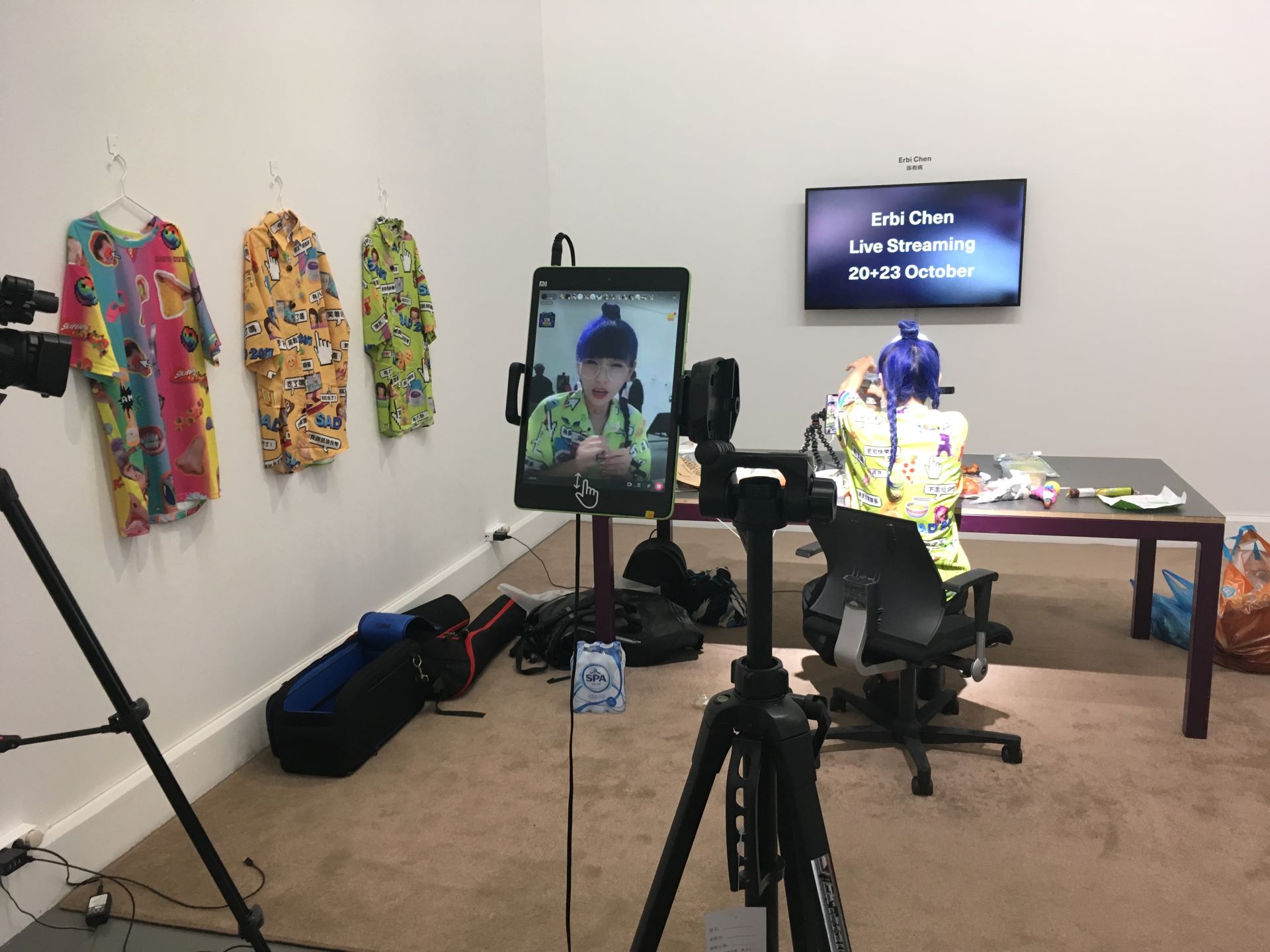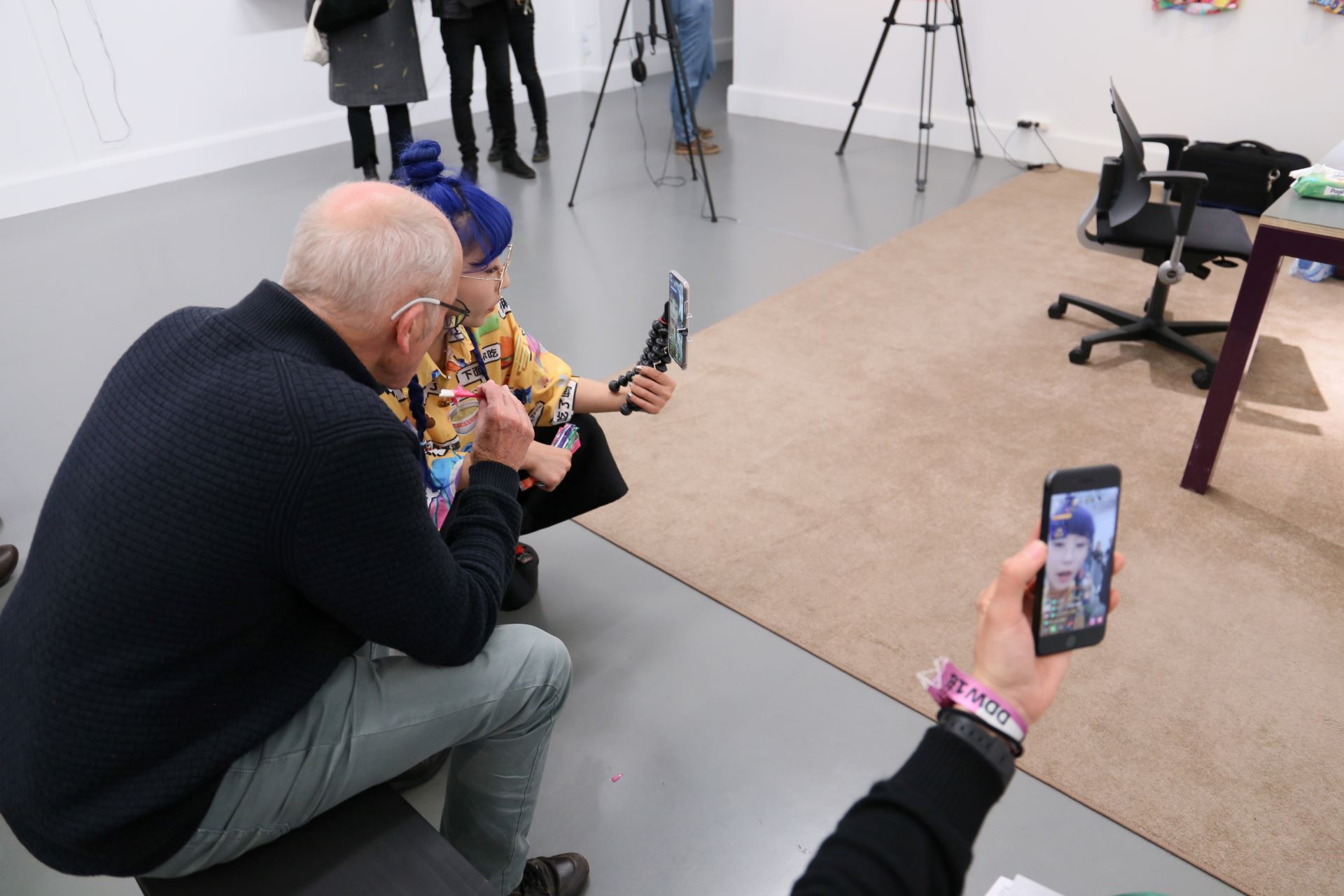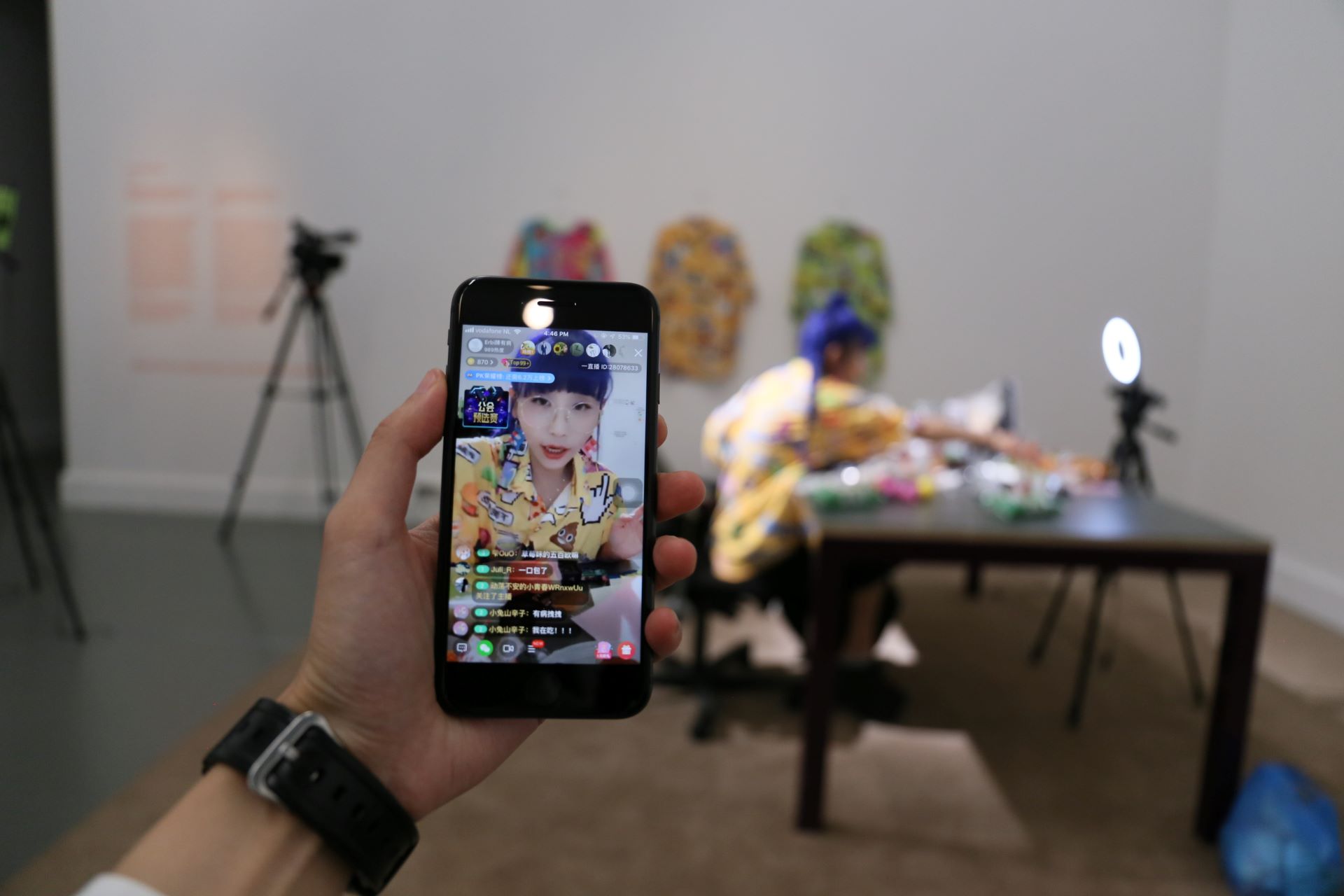 live streaming(2018)

mix-media
depends on the exhibition room
Collaborate with Erbi Chen (陈有病)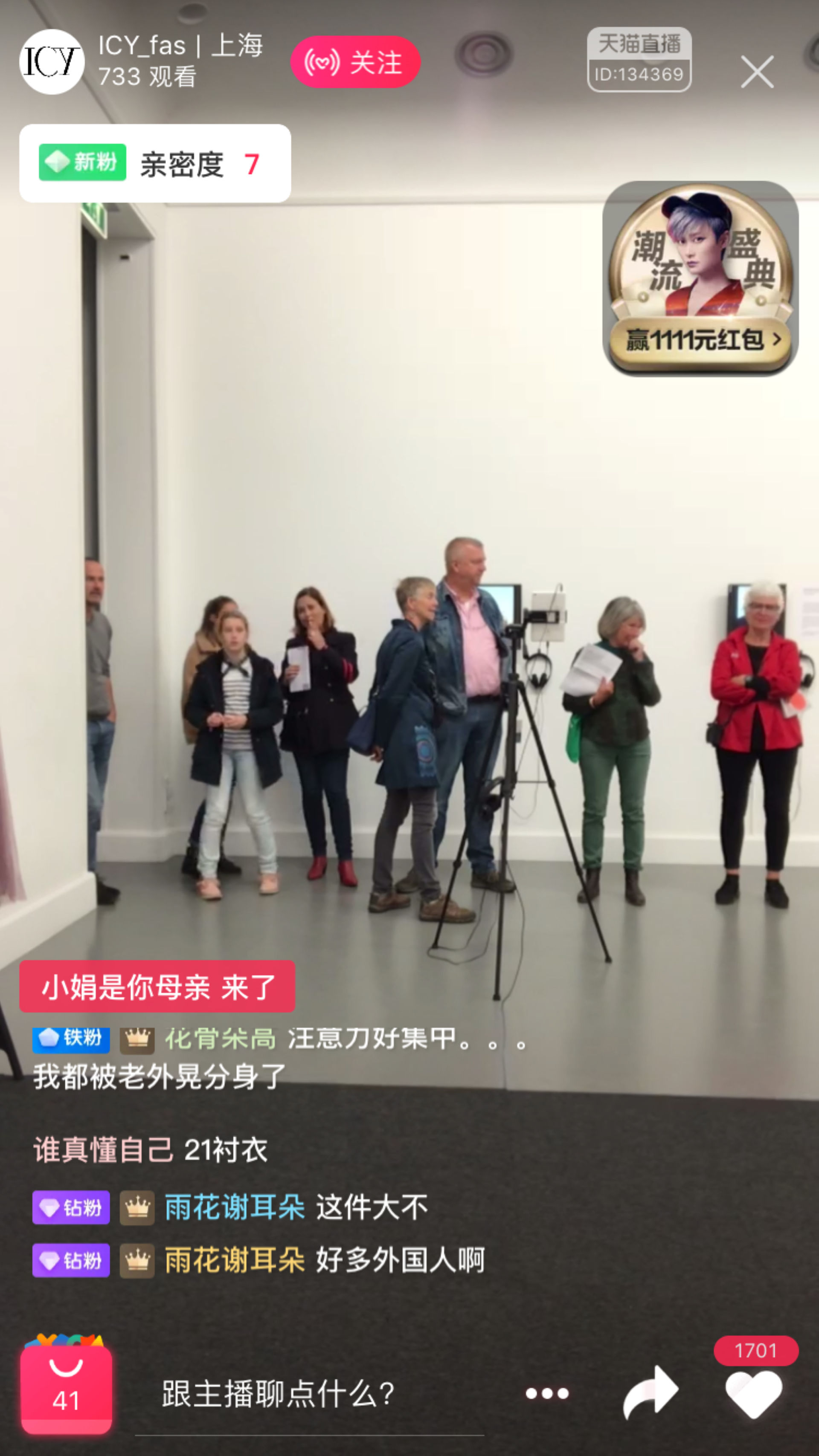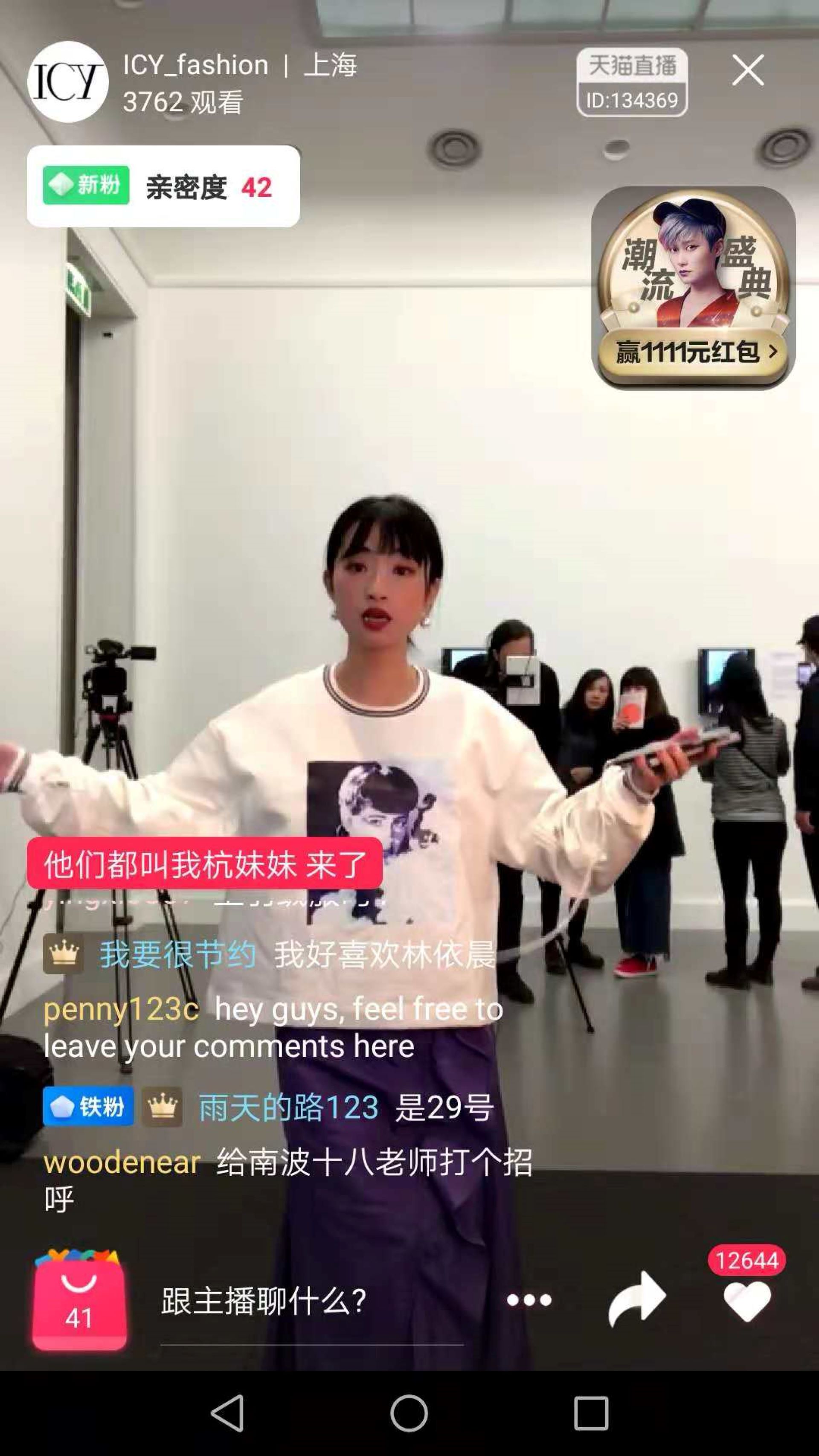 live streaming(2018)

mix-media
depends on the exhibition room
Collaborate with Qiong Ye Chuan Zi (琼页川子)




live streaming(2019)

mix-media

In this project I invited two Chinese live streamers to show their daily jobs for two days in the exhibition. The idea of multiple points of viewing is made explicit. I set two semi-open spaces for the live streamers, who watch themselves in the smartphones while interacting with their online followers. Meanwhile, the actual visitors to the exhibition can observe the hosts from behind, or view the live streamings through the tablets provided - having the viewing experience as the real-time audience in China. The other key element is participation. By recontextualizing the live streamers' working offices, the work fuses their daily life with the exhibitionary environment. Visitors naturally 'walk into' the scene, becoming the 'subjects' of visual interest.

The real-time interaction between live streamers and the audience is more than a form of entertainment or a profitable e-commercial activity, but THE important part of everyday experience of Chinese people following the rapid spread of live streaming in social media. This work presents this new way of interpersonal communication and consumption behaviour; but most importantly, it creates a direct yet open-ended path leading towards this real life where people share, get amused, explore and wander around online and offline.